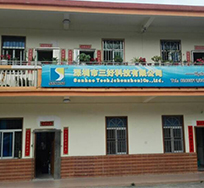 Miyoshi Technology Co., Ltd. of Shenzhen City
Merit of shenzhen technology co., LTD. Was established in April 2003, is a private technology enterprises, at the beginning of the establishment, the company with the Italian EOS hydraulic technology company (now renamed as Hydronit company), LUEN company in Italy, Italy OLEOWEB company a broad range of technical cooperation, to provide Chinese users &unloading of truck plate hydraulic power unit, hydraulic power unit, hydraulic riveting machine, hydraulic pump station, the high quality ac/dc hydraulic power unit and all sorts of function of thread cartridge valve, valve pipe connection.
  HYDRONIT Company is a professional Italian hydraulic components manufacturing company, made by its miniature hydraulic power unit, using the most advanced instrumentation combination form, compact structure, high reliability, good economy. Mainly used with single-acting hydraulic cylinder, according to user requirements with directional control valve and other valve block, can meet the control requirements of double-acting hydraulic system, but also flexible configuration out a variety of hydraulic system. Its products are widely used in metal equipment, logistics equipment, storage and handling equipment, sanitation equipment such as dock leveler, automobile tail plate, electric stacker, lift platform, van wings car, environmental protection, build car, garbage compression, concrete mixer, medical equipment, food machinery, municipal sanitation equipment, etc.
  LUEN is Italy OLEOWEB company and a professional design, manufacture threaded cartridge valve co., LTD is supported by its manufacturing hydraulic valves, pressure compensation function, the most widely used in hydraulic lift platform system, which can effectively realize the whole process of hydraulic lift platform down smoothly, falling speed is not affected by the size of the load. The general platform system successfully avoid falling faster and faster and more.